Children are explorative and inquisitive in nature and they learn best by doing and using their senses. It is important to get them constantly involved in educational activities since early childhood to cultivate good learning attitude. Our Kids Education Certification courses are specially developed to bring early robotics learning to kids as young as 5 year old fun and stimulating robotics activities. This certification course aims to nurture creativity, imagination, patience, and skills in science, technology, maths, language and computer literacy.
Class Size: Max. 6 students
COURSE DETAILS
Course includes training and use of computers, robot kits, curriculum and programming software during the training. Parents do not need to purchase any hardware or software for this course.
PLATFORM
Robokids, Card programming
Lego Wedo, Wedo Programming, Scratch Programming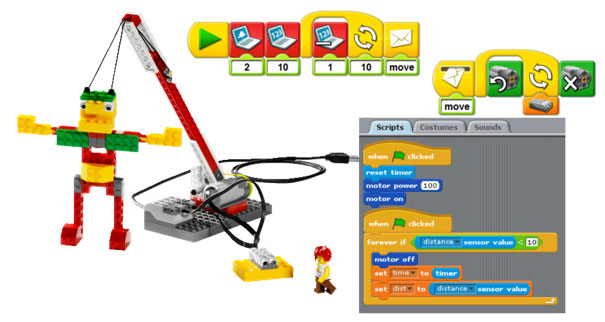 COURSE FEES
We will send you the pricing details of the course upon receiving your registration form, or you can give us a call to find out more information.
CERTIFICATION COURSE
| Course | Number of session |
| --- | --- |
| Introductory | 4 |
| Level 1 | 4 |
| Level 2 | 4 |
| Level 3 | 4 |
| Level 4 | 4 |
| Level 5 | 4 |
| Level 6 | 4 |
| Level 7 | 4 |
| Level 8 | 4 |
| Level 9 | 4 |
SCHEDULE
SCHEDULE
Thursday
3pm – 7pm. Each class session will be 2 hours long.
Refer to After School Program for more information
Friday
Saturday
10 am to 11.30pm
1.30pm to 3pm
4pm to 5.30pm
Sunday
10 am to 11.30pm
1.30pm to 3pm
4pm to 5.30pm
EXCLUSIVE OFFER
10% discount for Each Referral or Sibling
10% discount for robotics kits
APPLY NOW
REQUIREMENTS
No prior knowledge is required for Introductory level
WHAT YOU LEARN
Build, decorate, program robotic models
Robot sensors and applications
Basic programming concept
Simple machine and mechanisms such as gears, levers, pulleys, transmission of motion, etc
Reasoning and interpreting by incorporating science and maths
Class activities, demonstration and presentation
BENEFITS
Enhance problem solving skills
Enhance strategic thinking
Improve concentration & attention
Develop creative thinking skills
Develop teamwork and communication skills
Enhance knowledge in Science, Technology, Engineering and  Mathematics (STEM)
COURSE STRUCTURE
Class session is once a week
Emphasize on hands-on learning
Progressive learning through structured curriculum
Small class size to ensure optimal student learning
LESSON DURATION
1.5 hour, once a week – ROBO Kid 1
2 hour, once a week – ROBO Kid 2
AGE CATEGORY
ROBO Kid 1 – 5 Years Old
ROBO Kid 2 – 6 to 7 Years Old