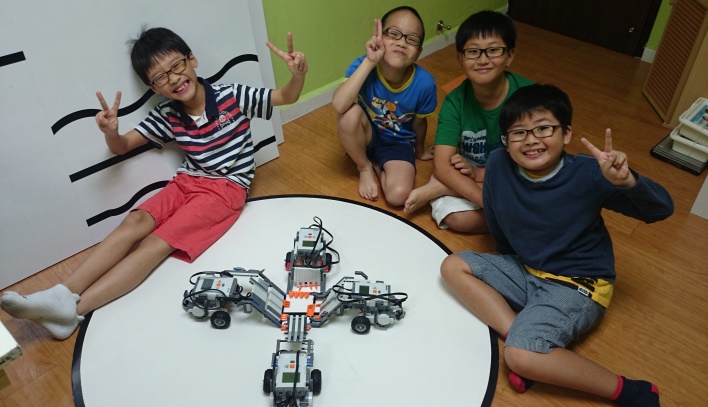 Get into our holiday camp filled with educational and fun activities! Children will embark on an enriching learning journey to build and program robots equipped with sensors to perform exciting tasks and challenges hands-on. Our holiday program is open for children from all level. Come join us now!
COURSE DETAILS
Click HERE for more information.
Course includes training and use of computers, robot kits, curriculum and programming software during the training. Parents do not need to purchase any hardware or software for this course. Light refreshments and snacks will be provided.
COURSE FEES
$275/3 Days (Mon – Wed)
$395/5 Days (Mon – Friday)
Students are to bring their own laptop for the camp.
SCHEDULE
Click HERE for the Schedule.
APPLY NOW
REQUIREMENTS
No prior experience required.
WHAT YOU LEARN
Design and construct creative robot
Learn about robot sensors and function
Pick up programming concept
Fun project-based learning, Class activities & Challenges
Opportunity for continuing Robo Maker Education Certification program
BENEFITS
Foster strategic and critical thinking which is essential for problem solving
Improve concentration & attention span
Promote creative thinking; encourage students to think out of the box.
Develop teamwork and communication skills
Enhance knowledge in Science, Technology, Engineering and Mathematics (STEM)
LESSON DURATION
3 hours per day