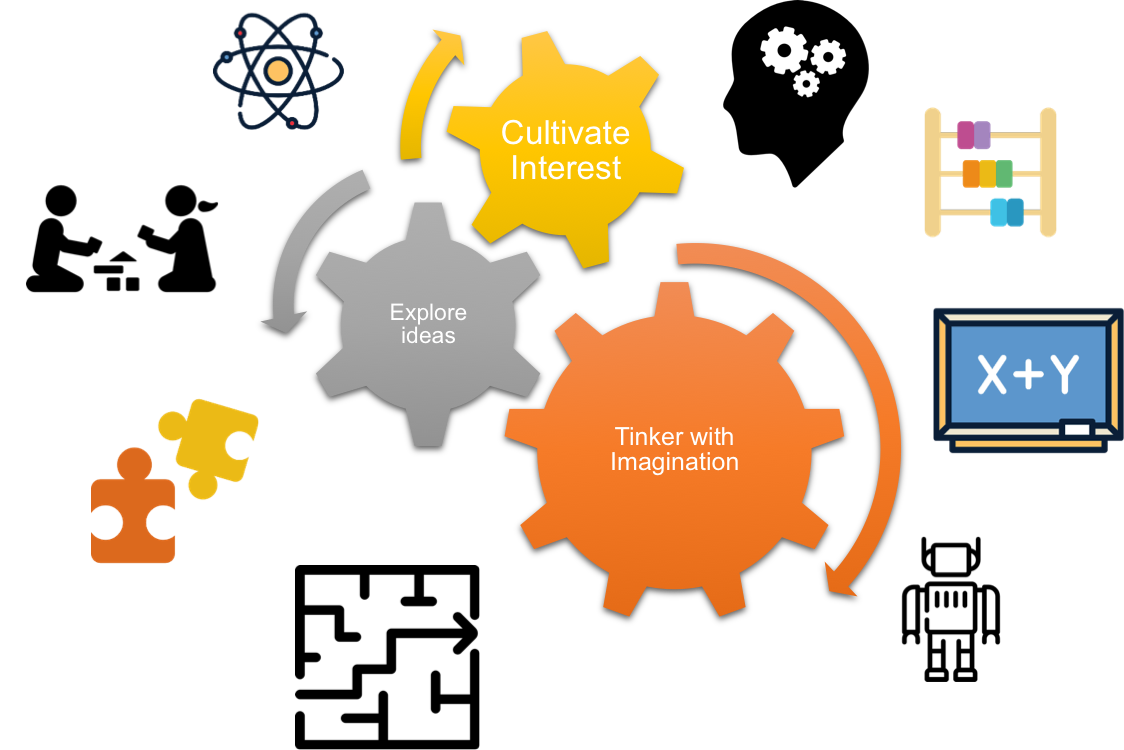 Super Tech Kids courses are specially developed to bring STEAM (Science, Technology, Engineering, Arts, Mathematics) learning to kids as young as 5-year-old. Key areas that we are focusing on are Robotics and Coding. Through different projects and themes, children can observe and learn how technology plays a part in their daily life. This certification course aims to nurture creativity, imagination, patience, and skills in Science, Technology, Mathematics, Language and Computer literacy.
Class Size: Max. 6 students
COURSE DETAILS
Course includes training and teaching materials. Students must bring their own laptops
COURSE FEES
We will send you the pricing details of the course upon receiving your registration form, or you can give us a call to find out more information.
*There is a one-off registration fee of $40
CERTIFICATION COURSE
| Course | Estimated Number of Session |
| --- | --- |
| Introductory | 4 |
| Super Tech Kids Stage 3 | 16 |
| Super Tech Kids Stage 4 | 16 |
Above sessions are based on estimations
SCHEDULE
SCHEDULE
Wednesday
5pm to 6:30pm
Thursday
3pm to 4:30pm
5 pm to 6:30pm
Friday
Saturday
10 am to 11:30pm
1pm to 2:30pm
4pm to 5:30pm
Sunday
APPLY NOW
REQUIREMENTS
No prior knowledge is required for Introductory level
WHAT YOU LEARN
Design and construct creative robot
Learn about robot sensors and its functions
Pick up programming concepts
Fun project-based learning, Class activities & Challenges
BENEFITS
Enhance problem solving skills
Promote strategic thinking
Improve concentration & attention span
Foster creative thinking skills
Develop teamwork and communication skills
Enhance knowledge in Science, Technology, Engineering and Mathematics (STEM)
COURSE STRUCTURE
Class session is once a week
Emphasize on hands-on learning
Progressive learning through structured curriculum
Small class size to ensure optimal student learning
LESSON DURATION
1.5 Hours – Once a week
AGE CATEGORY
Super Tech Kids – 4 to 5 Years Old